Biomaser 1R Cartridge Needles
$40.00
Biomaser 1R Cartridge Needles
Description
Description:
BIOMASER needles fit all BIOMASER Machines. One point needle procedures: eyebrows, lips, eyeliners. 10 PCS.
1R – 0.18 NANO is our thinnest biomaser needle.
Perfect for delicate Hairstrokes and very thin eyeliner. We recommend to use this needles on clients with very thin and delicate, sensitive skin. (Fitzpatrick scale 1,2 or 6; clients that are older or clients with sensitive eyes or easy bruising skin).
1R – 0.20, 1R – 0.25 NANO: very delicate hairstrokes and thin eyeliners).
1R – 0.30 perfect multi use for all PMU procedures such as eyebrows,lip blush, lip contour, eyeliner.
1R – 0.40, 1R – 0.50 perfect for all PMU procedures for clients with thicker skin and lager pores.
Needles for larger body areas are also available in stock such as: body/scar camouflage, areola, skin Microneedling.
3R; 5R; 7R; 3F; 4F; 5; 7F; 3SF; 4SF; 5SF; 5MG; 7MG; 12P; PRICE: $40- $150. Contact our office for questions and more information.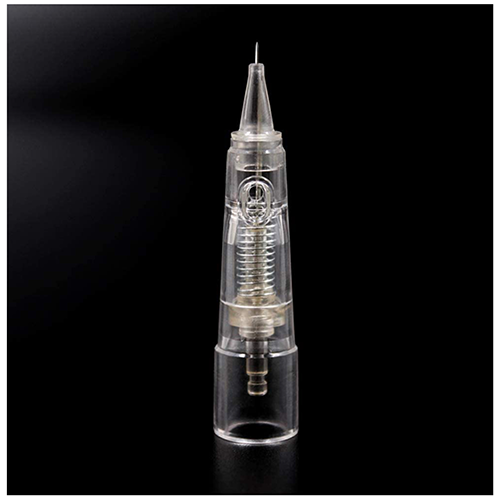 Additional information
| | |
| --- | --- |
| Weight | 0.18 oz |
| Dimensions | 11 × 10 × 2.5 cm |
| Choose An Option | 1R – 0.18 NANO needle, 1R – 0.20 NANO needle, 1R – 0.25 NANO needle, 1R – 0.30 needle, 1R – 0.40 needle, 1R – 0.50 needle |