Professional Permanent Makeup Kits & Pigments
Dina Richardson offers everything you may need to start your Microblading and Permanent Makeup career. Plus, she can also provide you with all of the supplies you may need including Professional Permanent Makeup Kits & Pigments. In this article, we will go over some of the great products that you can purchase right from the Dina Richardson website.
Microblading Starter Kit
The Microblading Starter Kit has everything you need for microblading in one single kit.  The aluminum case has 4 cream pigments that are organic 100% pure plant pigments, Aluminum microblading pen, eyebrow pen, eyebrow golden ratio divider, 12CF microblading needles (qty 5), 14U microblading needles (qty 5), Misty eyebrow needles (qty 10), rink ink cup and practice skin.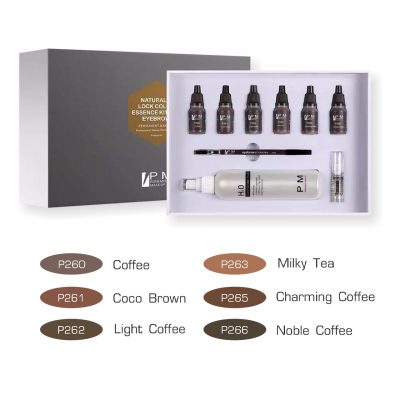 Permanent Makeup Color
The Permanent Makeup Color has the best organic, delicate and silky pigments on the market. This color kit weights 1.2 oz and features variety of color options to select from including Black Coffee, Black Coffee (liquid), Brown, Brown Coffee (liquid), Dark Brown, Dark Grey, Deep Coffee, Grey, Grey (liquid), Grey Coffee, Hazel Khaki (liquid), Light Grey, Mocha, Neutral Flesh, Taupe, Taupe (liquid), Toffee, and White.