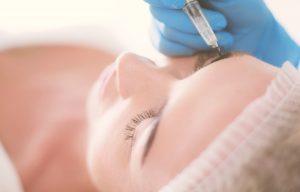 Many people are out of work right now due to the COVID-19 crisis. A lot of us don't know when or if they can return to work. That's why right now is a good time to take a look at your options. Are you thinking about trying something new? Have you always been interested in fashion, beauty and makeup? Becoming a microblading and permanent makeup artist might be the perfect job for you. You could open your own studio and finally work for yourself! Dina Richardson, a successful microblading and permanent makeup artist is offering several classes teaching the art and craft. Dina Richardson has been working in the industry for decades. She offers several classes that will give you all the knowledge and tools you need to go out on your own.
Classes By Dina Richardson
Dina Richardson offers a variety of classes customized to your needs. You can choose between the Master Microblading Class and the Master and the Master Brow Class. It all depends on what type of training you would like to focus on.
Master Microblading Class
In Dina Richardson's Master Microblading class, you will learn everything you need to know not only to become an accomplished microblading artist, but also how to run your own microblading business.
During the class, you will get a comprehensive introduction to microblading. Dina Richarsdon will teach you how to choose the right colors for your client using different techniques. She will also explain in detail how different skin structures and certain skin conditions can impact the microblading procedure.
You will not only learn everything you need to know about the eyebrow anatomy, but also get introduced to the science of designing eyebrows. Of course, you will also learn about the different eyebrow styles and the latest eyebrow trends.
Next, Dina Richardson will show you end explain to you all the microblading tools you need and will teach you step by step how to microblade. You will actually start microblading yourself.
During the class Dina Richardson will also show you how to sanitize your equipment properly and correctly.
Dina Richardson's class is your one-stop shop to start your own business. This means you will also learn how to set up your own microblading clinic. Dina Richardson will provide you with a business model and will show you how to run a successful office.
Master Brow Training Course
If you would like to take this course, you will need to know how to operate a PMU machine. In this training course, Dina Richardson will show you and teach how to create hyper realistic eyebrows.
She will teach you different application techniques. You will also learn how to apply different colors (3 or more) properly and correctly to achieve the desired results. Dina Richardson will explain to you the importance of the shadow effect in permanent makeup eyebrows. You will learn the difference between the powder and the ombre brow application and when to use each.
Dina Richardson will let you in on her secrets on how to make your eyebrow procedures more efficient. Once she showed and explained to you the correct depth in PMU, she will show you the procedure step by step. Of course, this is a hands on training class which means you will also get a chance to practice the procedure.
Dina Richardson is your one-stop-shop. If you decide to open your own business she can help you get what you need. She offers a full range of PMU supplies.
For more information or to sign up for a class visit: https://dinarichardson.com/